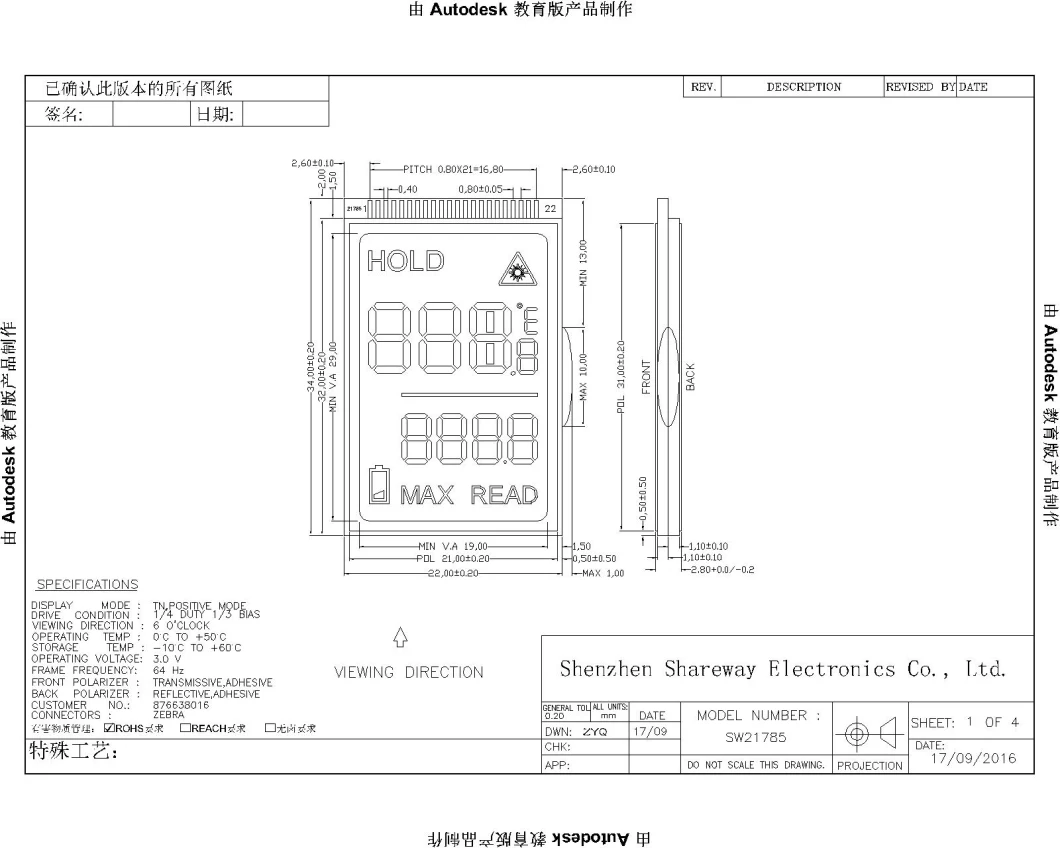 Liquid crystal display is referred to as LCD, according to the material structure used by LCD, liquid crystal can be divided into TN, STN, BTN, TFT and other types;
LCD is characterized by small size, thin shape, light weight, low power consumption, low heat, low working voltage (2.5-5.0V), no pollution, no radiation, no electrostatic induction, especially its wide field of view, display information, no flicker, and can be directly matched with CMOS integrated circuit, at the same time, it is a true flat-panel display equipment.
These features are trying to move the display field from traditional CRT to LCD.
In terms of display effect, LCD can be divided into black and white LCD and color TFT.Black and white LIQUID crystal display LCD is divided into segment code liquid crystal display and dot matrix module
Black and white segment CODE LCD is most commonly used in home appliances, electronic equipment, industrial control instruments, medical equipment, water, gas meters, vehicle-mounted and other fields.Segment code display screen can realize the display requirements of fixed position pattern, number and color.The main advantages of segment CODE LCD are low price, short production cycle, low mold opening cost (mainly to customize), simple process and high yield.
According to the manufacturing process, there are mainly two kinds of COB (the chip is bound to PCB board) and COG (the chip is bound to glass).Among them, CO B mainly adopts standard products with strong universality.For example, 1601, 1602, 2004, 12864, 24032, 320240, etc., have formed a relatively stable product chain and market supply and demand relationship.COG mainly focuses on customization, and can customize the points required according to the actual display needs of customers. Especially, COG is a process of binding the chip to the glass, which can realize the optimization of display screen structure, and has many advantages such as small size, high resolution and simple structure.
TFT refers to thin-film transistor, which means that each LCD pixel point is driven by a thin-film transistor integrated behind the pixel point, so that screen information can be displayed at high speed, high brightness and high contrast.Tft-lcd is the current mainstream color LCD, mainly used in intelligent terminal display, such as mobile phone, computer, TV, industrial intelligent control display module.